Serving Students in Grades 9th – 12th
Monday –Thursday: 7:35a – 3:35p | Friday: 7:55a –12:35p
The fighting Eagle spirit is all about exploring what's possible, learning how to achieve it, and becoming prepared for a bright future.
Our motto is Where Education Meets Exploration. For us, this means allowing our students to discover and learn about opportunities for their future, such as engineering, technology, the arts, science, the written word, and more. Our goal is to empower every one of our students to achieve post-secondary success by providing them with the knowledge and toolsets needed.
Maintaining our small school environment allows us to be responsive to each of our student's unique needs. Highly-qualified staff members are committed to the academic and interpersonal success of every single student.
We welcome you to Empowerment Hight School!
Get To Know Empowerment High School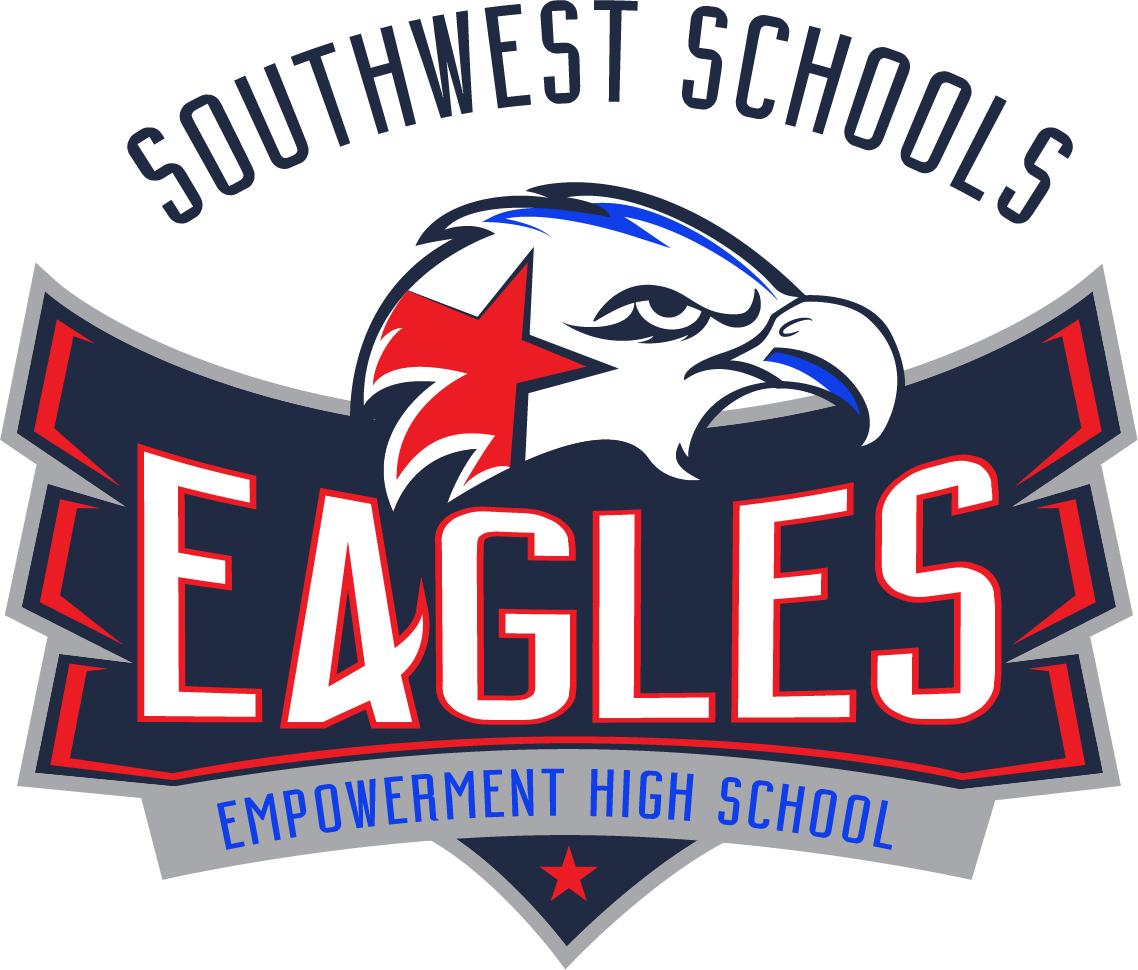 " I can proudly say that Empowerment High School and all its Faculty and Staff have prepared me for college and for the future. Southwest Schools has taught me not only how to be a great student, but how to be a future innovator and a great leader."
Cesar G.  
   Class of 2020
"Southwest has changed my life ever since I walked through the door of my first day in sixth grade. The teachers and staff have helped stimulate my growth and touch on the potential I had hiding within. They cared for my future and inspired me to be where I am now. To all of you at Southwest Schools that helped me and pointed me in the direction I'm in now, I want to say, "thank you"."
Nathaniel A.  
   Class of 2020